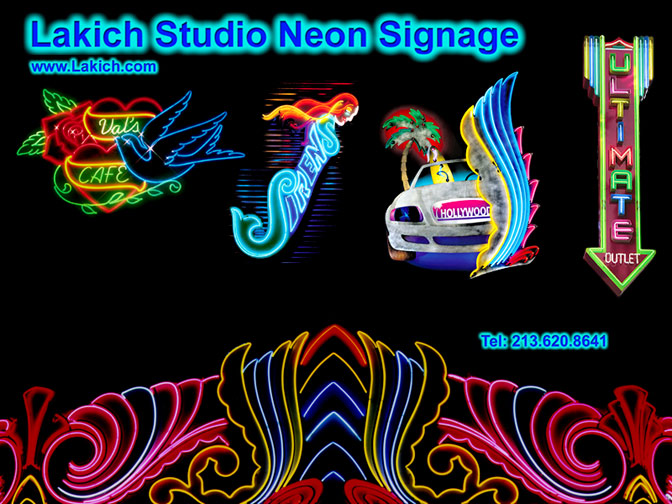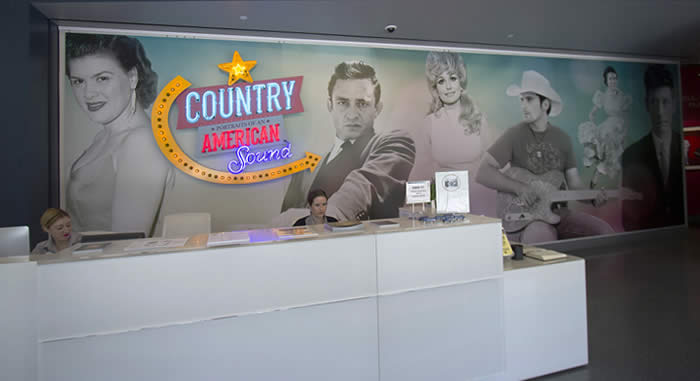 Lakich Studio created this neon and animating light bulb sign for the Annenberg's Space for Photography exhibition "COUNTRY: PORTRAIT OF AN AMERICAN SOUND."
Good signage promotes a business 24/7
in a way that no other media can. By integrating
the beauty and drama of neon into the design,
signage can turn into something truly extra-
ordinary. Lili Lakich turned her lifelong love of neon signs into
a career as a sign designer in 1973 with "Val's Café" which is now on display at CityWalk in Universal City. "Sirens" was created for a desert bar and is now mounted over the door of Lakich's Studio in downtown L.A. She created the key image for the L. A. Auto Show's millenium event and designed Ultimate Outlet for a
clothing boutique in South Pasadena.