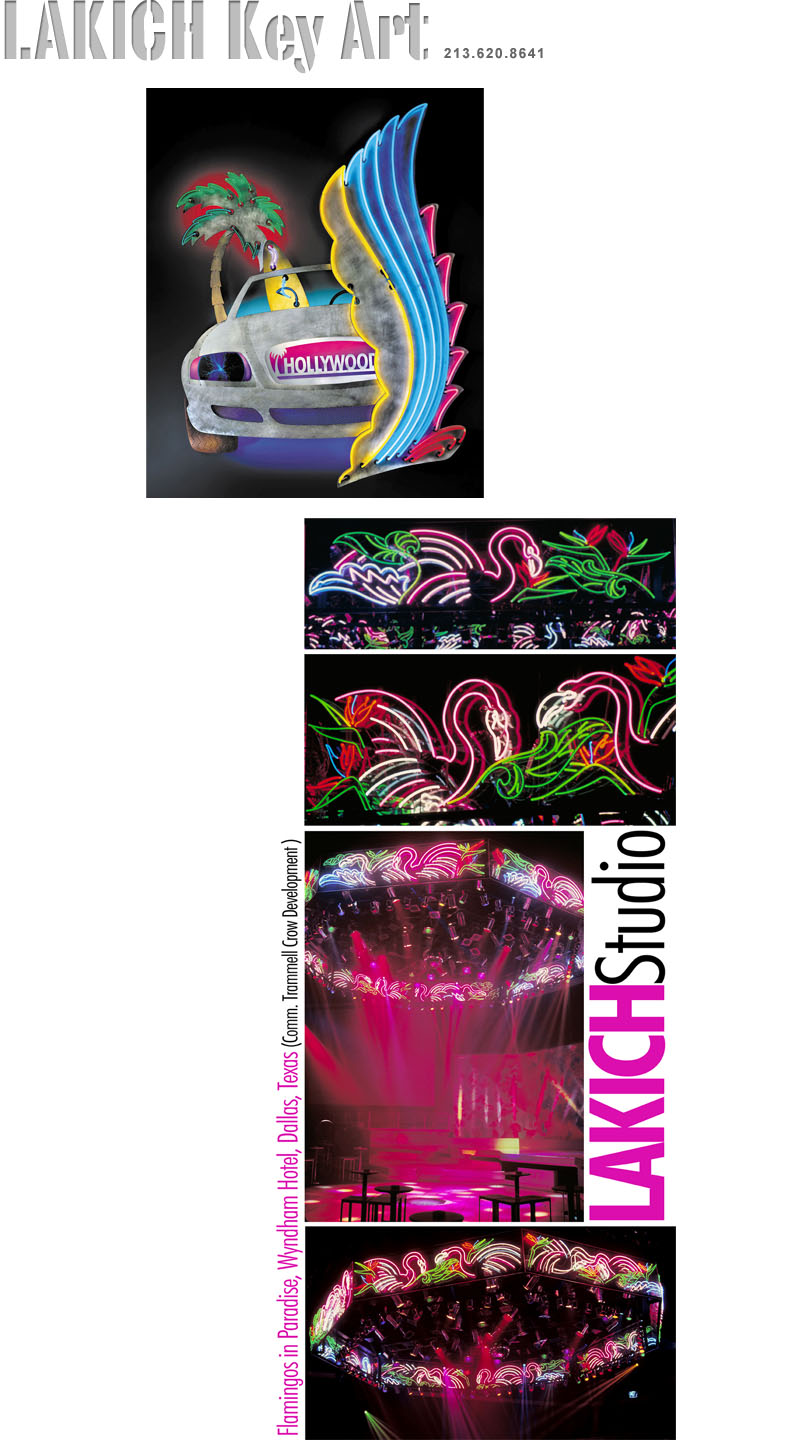 CREATED FOR THE L.A. AUTO SHOW'S millenial exhibition in 2000, California Dreamin'
is an 8 ft. x 6 ft. aluminum, copper, brass with neon artwork that was used on all the advertising materials for that year. It is now on display in the corporate headquarters for the L.A. Auto Show in West Los Angeles.
Flamingos in Paradise was created for the Mistral Room of the Loews Anatole Hotel in Dallas, Texas. Eight 3-ft by 11- ft. clear plexiglass panels held numerous flamingos and Birds of Paradise flowers operated by a computer board so that the individual lines of neon tubes animated in time with the music being played by the deejay. Six out of eight circuits created abstract designs, but when circuits seven and eight were activated, the beaks popped onto the flamingos and the flowers of the Birds of Paradise lit up.