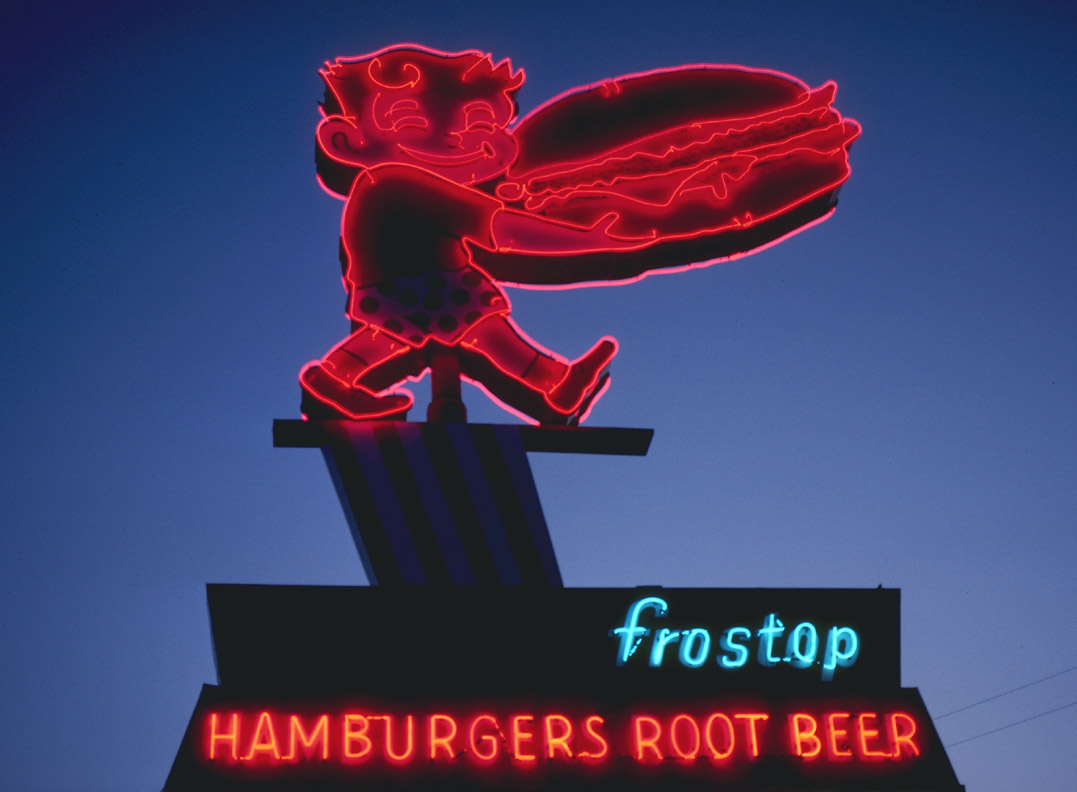 BUN BOY
The first double-decker hamburger between two buns is said to have been created in 1936 at Bob's Pantry, a ten-stool roadside coffee shop in Glendale, California.
When a fat little boy in red suspenders walked in, owner Bob Wian thought he would be the perfect mascot for his "Big Boy" hamburger. The stylized image complete with red-checkered pants and suspenders, wavy hair, and an eternal grin became even more popular with his series of mini-comic books available at Bob's Big Boy restaurants and franchises across the country.
Over fifty years and countless merchandise later, the Big Boy has evolved into a surefire cultural icon, that has been adopted by other restaurants like this one in St. George, Utah.