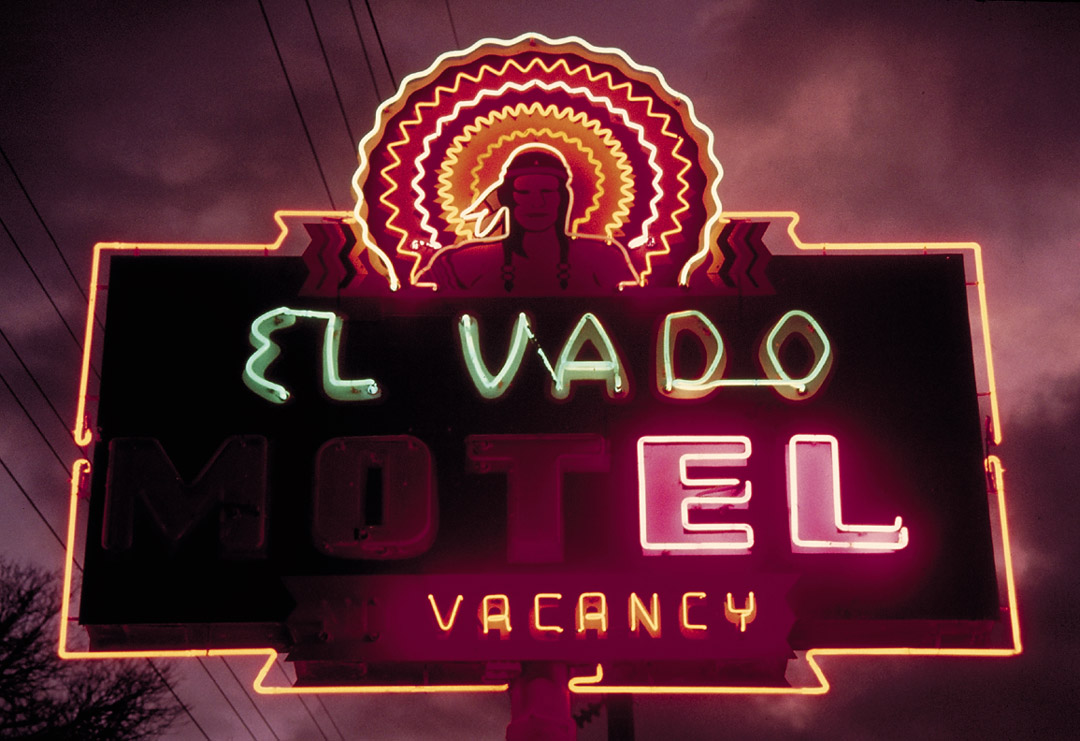 GET YOUR KICKS ON ROUTE 66

The El Vado Motel is the purest Route 66 motel still surviving in Albuquerque. Built in 1937, its white adobe walls and neon Indian sign is much the same as it was when it was built.

"People enjoy staying here because it's like stepping back in time," says Ali Hakam, an East Indian who took over management of the motel in 1985, just one year after Route 66 closed.

Route 66 continues to symbolize a spirit of freedom and adventure.